Jazz Interlude, Jazz Quartet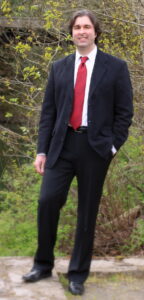 Eric Austin hails from the great state of Michigan. He has played saxophone and clarinet in a variety of bands in the Portland area. Most recently Eric has played with True North and for the last 10 years, Jazz Interlude.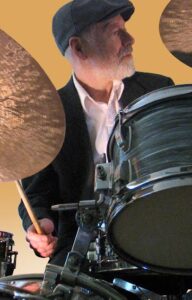 Portland native Fred Ingram got his first drum set in the 5th grade and has been playing ever since. Growing up in a musical family he was marinated in dixieland, swing and jazz; when old enough to buy his own LPs, it was The Beatles, Creedence, Hendrix and Zeppelin. This appetite for a range of musical styles has led to constant work with blues, rock, country, folk and jazz groups around town. Jazz Interlude's A Given Moment represents his latest recording.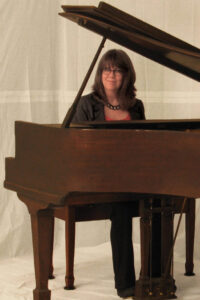 Kathy James grew up in the Portland area, playing the piano and saxophone. A high school band director provided the introduction to jazz that left a lasting impression. She graduated from Portland State University with a music degree, and currently works as a performing musician and private piano teacher. Several years ago Kathy attended David Friesen's Jazz Ensemble Workshops whose encouragement set her on the path to becoming a composer. She and her band mates from Jazz Interlude recently collaborated on recording their first album, "A Given Moment", with original jazz compositions from both Kathy James and Bassist Steve Morgan.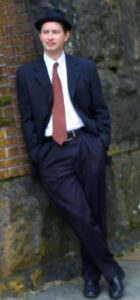 Steve Morgan grew up in New York and has been toying around with music since the age of 12. He played the piano for a while, and still plays the guitar. He's had the honor of playing bass at President Reagan's Inauguration as well as playing on "Alias" and appearing on "The Incredibles" DVD. Steve has played bass with many bands here in the Northwest and is thrilled to be performing with and composing for Jazz Interlude. Steve is blessed to have a happy, healthy family. He is also a Librarian for Washington County and Portland Public Schools.